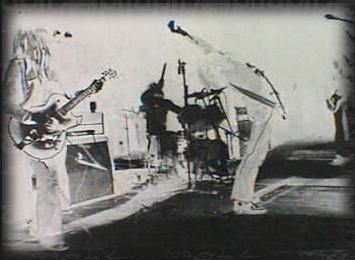 I wonder what is associated if you heard a word,"EPITAPH"...

It will remind you to the greatest treasure of British Rock, and the top of Progressive Rock all over the world, yeah, KING CRIMSON's famous song title at first.
There is a Hardcore-Punks record label in the United States,"EPITAPH", too.But I don't like it.
It is resulted sites concerning these either usually when you are inputting words as "EPITAPH" to search blank in any internet Search Engine sites.


EPITAPH, deeply remains in my mind is a Kraut-Rock band formed in early 1970s.
Their music still catches my mind at anytimes though is about to pass from the release of their 1st album as long as many years...

Their music is still shine on, never fade away...

18/Mar/2001
Koichi Matsunaga
---
I am sincerely and fairly respecting Mr.Cliff Jackson and all of his friends.
;-)
Koichi Matsunaga, Japan
---


You can jump to real EPITAPH official homepage